Physiotherapy can help you recover quickly from a physical injury or surgery. Physiotherapy can also assist you to better manage a long-term illness. Achieve your goals with physiotherapy – one of our most popular disciplines in our MetroRehab Hospital programs.
Physiotherapy is an allied health discipline that uses physical techniques to help you recover from injury, surgery or illness. This is achieved through exercise, stretching and task-specific practice using the expertise of our physiotherapists at MetroRehab in Sydney.
Who is Physiotherapy for?
Our physiotherapists will work with you and focus on helping you to achieve your goals. They will enable you to become as physically able as possible. With the use of our onsite facilities including our gym and hydrotherapy pool, our physiotherapists will support you to improve your musculoskeletal wellbeing, reduce your risk of future injuries and give you greater mobility and flexibility. They will also help you manage and prevent ongoing pain.
Benefit from Our Multidisciplinary Approach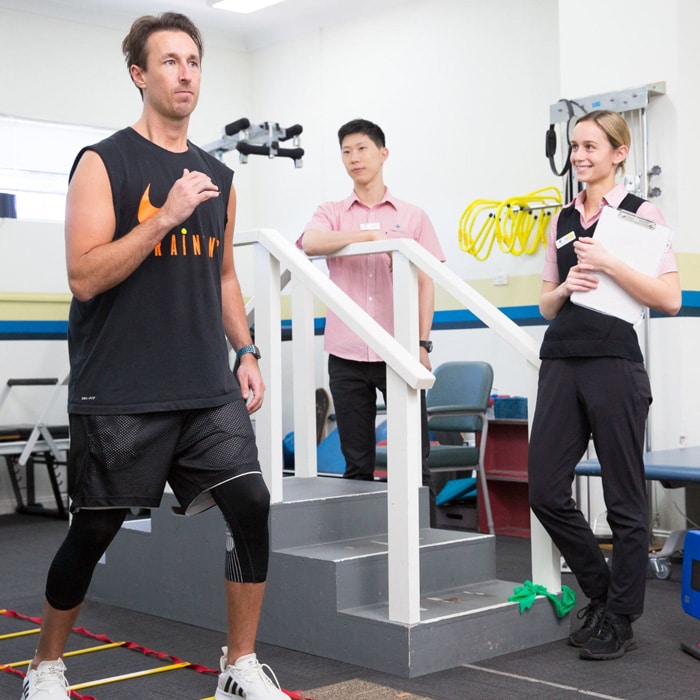 To participate in our physiotherapy program, simply obtain a referral from your specialist or general practitioner. Referrals can be completed online at metrorehab.com.au or via fax on 02 9564 3064.
MetroRehab Hospital has established contracts with all major health insurers and the Department of Veteran's Affairs to minimise your costs. In many cases the fee is covered by the health insurer, however we encourage you to check with your fund if any additional charges apply to your health policy. We also cater for NDIS and iCare participants as well as full-fee-paying patients who may not have private health insurance. For more information please call: 02 8585 4900.