Exercise is important for everyone, but if you have Parkinson's disease exercise can be vital to help you live the life you want.
MetroRehab Hospital is proudly licensed to offer the exercise program PD Warrior®, as part of its multidisciplinary rehab program in Sydney.
This internationally renowned group-based program helps both the physical and cognitive symptoms that occur with Parkinson's disease, in a fun and social way.
The PD Warrior® program uses a unique combination of physical and cognitive activities, to drive your brain's natural ability to re-wire itself through neuroplastic change. This helps to improve bodily movement and to delay the onset of the severe symptoms of the disease. Expect success with PD Warrior® – your new exercise regime, support network and motivational coach all in one.
Who Can Benefit from PD Warrior®?
PD Warrior® was developed by specialist neurological physiotherapists and is designed specifically for people newly diagnosed with Parkinson's disease. For those further along in their journey, the program will still be of enormous benefit to you. Your specially trained physiotherapist and exercise physiologist will modify and personalise the program to suit your needs.
The Right Program for You
PD Warrior® is not the same as working out in the gym, going for a walk or going for a swim. Although these are all examples of good exercise for general fitness, those with Parkinson's disease need tailored and specific exercises to ultimately see results in physical mobility and functionality.
PD Warrior® incorporates the most current evidence into its program to ensure that you get success and drive the brains natural ability to re-wire itself. Find out more today so you can move better, think better, look better, build your confidence and regain control.
Benefit from Our Multidisciplinary Approach
To participate in the PD Warrior program, simply obtain a referral from your specialist or general practitioner. Referrals can be completed online at metrorehab.com.au or via fax on 02 9564 3064.
MetroRehab Hospital has established contracts with all major health insurers and the Department of Veteran's Affairs to minimise your costs. In many cases the fee is covered by the health insurer, however we encourage you to check with your fund if any additional charges apply to your health policy. We also cater for NDIS and iCare participants as well as full-fee-paying patients who may not have private health insurance. For more information please call: 02 8585 4900.
What is Parkinson's Disease?
Parkinson's disease is a progressive neurological condition, which is characterised by both motor (movement) and non-motor symptoms.
What Are the Symptoms of Parkinson's Disease?
The four diagnostic symptoms are: tremor, bradykinesia (slowness of voluntary movements), muscle rigidity and postural instability. Other symptoms may include loss of smell, constipation, slowness in thinking, depression, fatigue, changes in speech fluency, micrographia (small handwriting), decrease in speech volume, sleep disturbances and swallowing changes.
"I presented to Metro Rehab at the end of August after a fall. I sustained a small fracture in the cup of the hip which meant I needed rehab in order to walk again. I have cerebral palsy which posed extra challenges to rehabilitation.
The excellent staff and facilities at MetroRehab enabled me to be discharged after a month of intense daily physio and hydrotherapy coupled with frequent monitoring from the occupational therapist.
The two features I really liked were the way in which all the components of the MR operation worked together very collaboratively and the positive atmosphere that pervaded the whole facility. This is a place where the cleaners are appreciated and known by name!"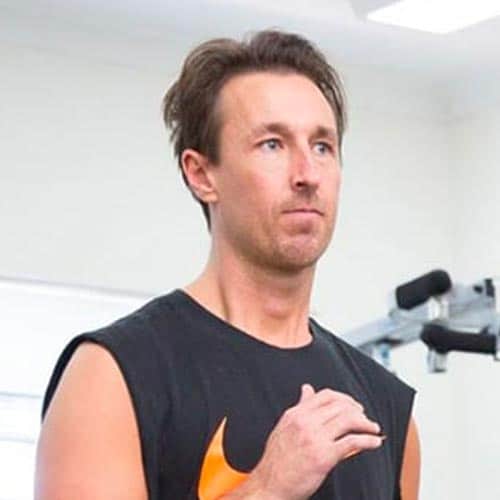 "The team at MetroRehab are so caring and attentive. They put in so much passion and believe in what they are doing each and every day. If they notice that you have improved even a little bit, they throw a proverbial party and I love that."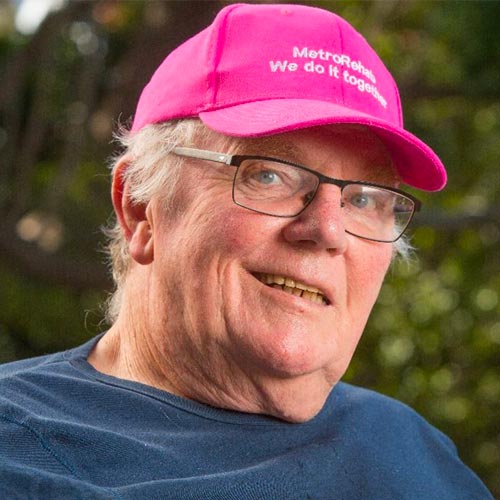 "I am lucky I have a supportive family. I will turn to MetroRehab for as long as I can. I enjoy the people and enjoy coming here. MetroRehab and I will be allies for years to come.''