For over 40 years, LSVT programs have helped millions of people with Parkinson's disease through evidence-based activities that help develop cognitive and physical ability. Take control today and think LOUD with LSVT.
LSVT stands for Lee Silverman Voice Treatment. Lee Silverman was a woman living with Parkinson's disease in the 1980s, and the first person to benefit from specialised voice treatment. LSVT programs have been scientifically studied and developed for around 30 years, and over the past 10 years have expanded with two varying programs BIG and LOUD. LSVT programs are evidence-based treatment protocols designed to improve the speech and movement of people with Parkinson's disease. These programs are based on the principles of neuro plasticity – the brain's ability to change. Our therapists are certified to deliver these specially designed one-on-one programs that will help you apply what you learn during treatment to your everyday life.
LSVT LOUD is designed for those with Parkinson's disease at all levels. Depending on your needs, you can choose either one or both programs for your rehabilitation. These programs can be done in conjunction with one another to get maximum results in both physical and cognitive development. 
LSVT has been around for over 40 years and has drastically improved the lives of many people with Parkinson's disease. Depending on your individual journey with Parkinson's disease, our team of specialists will use evidence-based activities to develop a personalised program to suit you and your individual goals.
Benefit from Our Multidisciplinary Approach
To participate in the LSVT LOUD program, simply obtain a referral from your specialist or general practitioner. Referrals can be completed online at metrorehab.com.au or via fax on 02 9564 3064.
MetroRehab Hospital has established contracts with all major health insurers and the Department of Veteran's Affairs to minimise your costs. In many cases the fee is covered by the health insurer, however we encourage you to check with your fund if any additional charges apply to your health policy. We also cater for NDIS and iCare participants as well as full-fee-paying patients who may not have private health insurance. For more information please call: 02 8585 4900.
What is Parkinson's Disease?
Parkinson's disease is a progressive neurological condition, which is characterised by both motor (movement) and non-motor symptoms.
What are the Symptoms of Parkinson's disease?
The four diagnostic symptoms are: tremor, bradykinesia (slowness of voluntary movements), muscle rigidity and postural instability. Other symptoms may include loss of smell, constipation, slowness in thinking, depression, fatigue, changes in speech fluency, micrographia (small handwriting), decrease in speech volume, sleep disturbances and swallowing changes.
"I presented to Metro Rehab at the end of August after a fall. I sustained a small fracture in the cup of the hip which meant I needed rehab in order to walk again. I have cerebral palsy which posed extra challenges to rehabilitation.
The excellent staff and facilities at MetroRehab enabled me to be discharged after a month of intense daily physio and hydrotherapy coupled with frequent monitoring from the occupational therapist.
The two features I really liked were the way in which all the components of the MR operation worked together very collaboratively and the positive atmosphere that pervaded the whole facility. This is a place where the cleaners are appreciated and known by name!"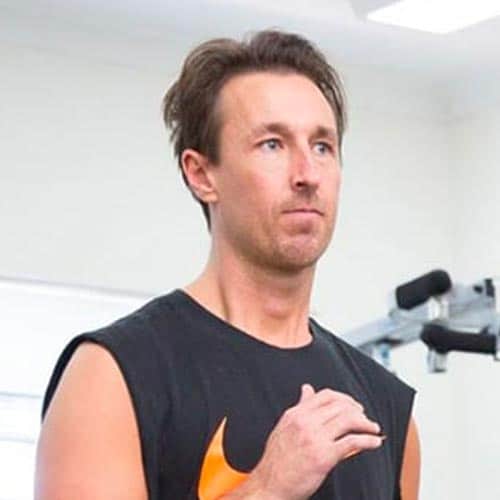 "The team at MetroRehab are so caring and attentive. They put in so much passion and believe in what they are doing each and every day. If they notice that you have improved even a little bit, they throw a proverbial party and I love that."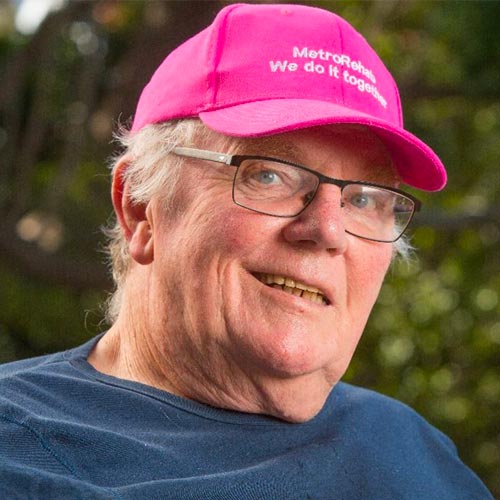 "I am lucky I have a supportive family. I will turn to MetroRehab for as long as I can. I enjoy the people and enjoy coming here. MetroRehab and I will be allies for years to come.''