Cardiac Rehabilitation Program Sydney
If you, or someone you know has experienced a myocardial infarction (heart attack), heart surgery or various cardiovascular conditions and diseases, it can leave you with changes in abilities. Chest pain, pressure or tightness are some of the common issues. Cardiac rehabilitation helps you to understand your condition, recover faster, improve your quality of life and prevent future heart problems.
Our cardiac rehabilitation program aims to help strengthen your heart by adopting heart-healthy lifestyle changes, including exercise training, education, and support to reduce stress.
We take a holistic approach to your wellbeing with a multidisciplinary team of caring and skilled clinicians ready to support you to feel strong and empowered whilst optimising recovery.
Our multidisciplinary rehabilitation approach means you benefit from the most appropriate mix of allied health therapies and the combined expertise of our clinicians, which can include:
All our clients benefit from a dedicated rehab care coordinator who provides support and guidance throughout your stay. MetroRehab also offers a fully-equipped gymnasium with the latest in rehabilitation equipment and a heated hydrotherapy pool in a comfortable air-conditioned environment.
Our cardiac rehabilitation program aims to:
Cardiac Inpatient Rehabilitation Program
Our inpatient service offers a tailored rehabilitation program to suit your individual needs with the goal of improving your functional capacity and enhancing quality of life. Under the care of a rehabilitation specialist, you will have a program tailored to your needs incorporating nursing and the most appropriate mix of the full range of allied health disciplines including physiotherapy, occupational therapy, speech pathology, social work, dietetics and clinical psychology
MetroRehab Hospital offers state-of-the-art rehabilitation facilities and hydrotherapy pool. Our meals are cooked on site and a nutritional plan can be advised by our in-house dietitians. In this program you will receive an individualised treatment plan which sets your personalised goals for rehabilitation.
Cardiac Day Rehabilitation Program
The day program provides rehabilitation to patients who are independent enough to come in from home rather than staying in hospital overnight. Patients may also attend the day program after their inpatient rehabilitation admission.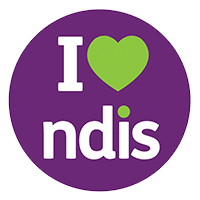 Discover Our NDIS Therapy Supports
MetroRehab Hospital is a proud provider of NDIS services.
If you are a NDIS participant, you may be able to access therapy in the following categories:
Improved Daily Living – Therapy Supports
Improved Health and Wellbeing
Assistive Technology
Our services include physiotherapy, occupational therapy, speech pathology, exercise physiology, hydrotherapy, psychology, music therapy, dietetics and more.
Enquire today! 02 8585 4900 or [email protected]
To benefit from our cardiac rehabilitation program, simply obtain a referral from your GP or treating specialist. Referrals can also be made via our website metrorehab.com.au or via fax on 02 9564 3064.
MetroRehab Hospital has established contracts with all major health insurers and the Department of Veteran's Affairs to minimise your costs. In many cases the fee is covered by the health insurer, however we encourage you to check with your fund if any additional charges apply to your health policy. We also cater for NDIS and iCare participants as well as full-fee-paying patients who may not have private health insurance.
"I presented to Metro Rehab at the end of August after a fall. I sustained a small fracture in the cup of the hip which meant I needed rehab in order to walk again. I have cerebral palsy which posed extra challenges to rehabilitation.
The excellent staff and facilities at MetroRehab enabled me to be discharged after a month of intense daily physio and hydrotherapy coupled with frequent monitoring from the occupational therapist.
The two features I really liked were the way in which all the components of the MR operation worked together very collaboratively and the positive atmosphere that pervaded the whole facility. This is a place where the cleaners are appreciated and known by name!"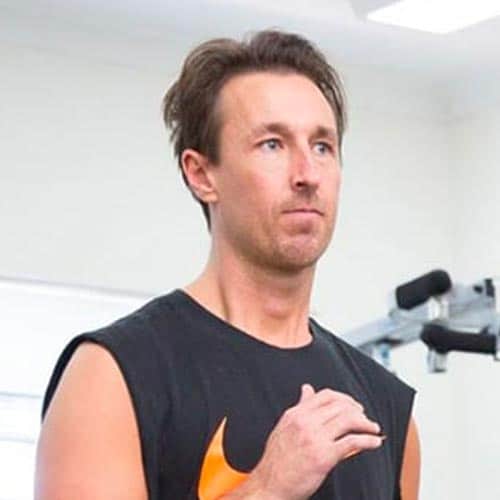 "The team at MetroRehab are so caring and attentive. They put in so much passion and believe in what they are doing each and every day. If they notice that you have improved even a little bit, they throw a proverbial party and I love that."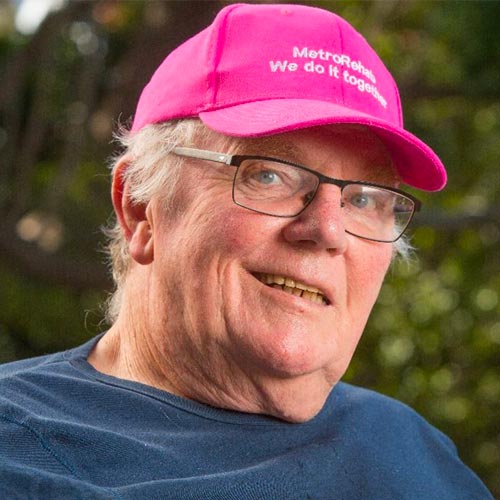 "I am lucky I have a supportive family. I will turn to MetroRehab for as long as I can. I enjoy the people and enjoy coming here. MetroRehab and I will be allies for years to come.''